Hastings College will induct three individuals and a local business into its Pro Rege Society on Thursday, April 20, honoring John Bohmfalk, Sharon Behl Brooks, Robert Unger and Industrial-Irrigation Services.
Hastings College will recognize the individuals and business for their long-standing dedication to the College. The ceremony will be held at Lochland Country Club in Hastings and feature a musical tribute by the Hastings College Department of Music and Theatre. A reception begins at 6:00 p.m., with the dinner and ceremony beginning at 7:00 p.m. Tickets are $125 each, or a table of eight is $950.
Details and tickets are available at hastings.edu/prorege.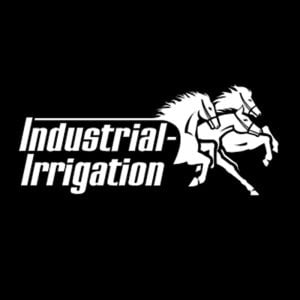 Individuals can also honor inductees with a gift to an area that is special to them.
Bohmfalk's focus is the Student Development Fund, as he believes all students should have access to opportunities to grow. The fund provides up to $500 for students conducting academic research and/or traveling to regional or national student meetings and conferences.
Behl Brooks' area is the Irish Fellows program. Having benefited from study overseas, she loves this month-long study abroad program that allows Hastings College juniors and seniors to complete coursework and conduct independent research in County Clare, Ireland.
Unger's focus is the Summer Research Grants fund. He is passionate about making Hastings College a great place to work for faculty, and this program is an investment in faculty who want to pursue research in their area of expertise.
Industrial-Irrigation Services, in honor of the company's long-time president and Hastings College Athletic Hall of Fame member, is focusing on the Jack Osborne Track Resurfacing project.
A tradition since 1997, the Pro Rege Society is the highest non-academic recognition Hastings College bestows. Selected individuals and businesses are known for their extraordinary service to Hastings College, significant philanthropic contributions and/or unusual commitment to the College over an extended period of time.
Dr. John Bohmfalk's teaching career spanned more than three decades, with more than a quarter century of that being at Hastings College as professor of biology from 1993 until his retirement in 2019. He was faculty senate president during the construction of the Morrison-Reeves Science Center, and had the opportunity to weigh in on the design of the facility. In 2000, he was presented the Vondrak Outstanding Advisor Award. Two years later he earned the Richard B. and Dorothy K. Tickler Distinguished Professorship in Science. He was also honored with the Distinguished Senior Faculty Award. Whether in his home over the holiday season, or in his lab coat in Steinhart Hall and later Morrison-Reeves, he inspired countless future scientists by helping them develop a deep understanding of biology and chemistry by meeting them at their own level.
When Sharon Behl Brooks was attending Hastings College, she began working part-time as a reporter for KHAS-TV in Hastings. After graduating in 1974, the Bronco Award winner was hired full-time by the station. In 1976, she was promoted to news director, becoming the first woman in the state of Nebraska to hold that position at a TV station. While enjoying success in the newsroom, she found her true passion to be in teaching, and returned to Hastings College in 1979 to teach until her retirement in 2016. During her 38-year career, she served as station manager for the campus radio station, and advised the Alpha Chi National Honorary Society and the Society for Collegiate Journalists. In 2021, Behl Brooks was inducted into the Nebraska Broadcasters Association's Hall of Fame.
Robert "Bob" Unger served as a Hastings College Trustee from 2007 to 2022. He graduated in 1969 from Northwestern University with a bachelor of science degree in investment finance, served in the Colorado Air National Guard and earned a MBA from the University of Denver. He has dedicated his entire professional career to investment research and management. Unger is a chartered financial analyst and served a number of nationally recognized investment organizations in various capacities, including that of chief investment officer. He was a senior partner of Columbia Management Company when it was sold to Bank of America in 1999. Bank of America later branded all of their mutual fund products as Columbia Funds. Retiring from Bank of America in 2005, he founded Platte River Capital, L.L.C., where he continued as chairman and chief investment officer until his second retirement in 2016.
Industrial-Irrigation Services of Hastings was established as a division of the A.H. Jones company in 1955 and has been a family-owned and operated business since that time. The company comprises a team with a broad range of experience in the agricultural, industrial, power generation and oil & gas markets and serves the energy and horsepower needs of their global customer base. Hastings College has educated numerous current and former employees and owners of the company. Co-founder A.H. Jones was a 1901 HC graduate and served as chair of the Board of Trustees from 1918 to 1951, while co-founder Charles C. Osborne was a 1930 Hastings College graduate who served on the Board of Trustees from 1955 to 1982.
Hastings College | 800-532-7642 | 710 N. Turner Ave. | Hastings, Nebraska 68901   📍Map / Directions
Copyright 2022 Hastings College  |  Hastings College is an equal opportunity employer & educator.  |  Title IX/HC Cares